Every humanitarian project is unique. SOLTYS can advise you at the time of the study and of the implementation of your project, besides the supply of the solar equipments. Do not hesitate to contact us.
Solar lamps in Mali  [ Croix-Rouge Monégasque ]
Red Cross set up in Mali a village solar power plant, which allows to replace kerosene lamps by solar lamps SOLTYS. This program meets the needs of access to the energy of the rural populations and takes the shape of a mini-solar power plant allowing the recharging of 400 solar lamps SOLTYS for 200 families in the village. The use of sun lamps brings numerous advantages to the inhabitants (continuation of the artisanal and educational activities in the evening, comfort, health, safety) and returns almost twice cheaper than the use of kerosene lamps. The power plant, based on a local economic system, pulls its income of the rent of lamps ( 700 FCFA / month) and employs a person for the management and the technical maintenance. This program, led in dialogue with the village authorities, is a great example of the possibilities that offers the solar energy in Africa, capable of generating at the same time economic, social and environmental advances.

Solar lamps in Senegal  [ Coopération ville de Malakoff ]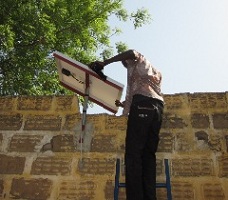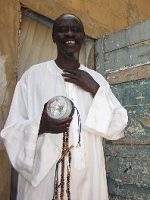 Within the framework of its actions of cooperation in Senegal, the city of Malakoff equipped 20 villages of solar lamps SOLTYS. Until then devoid of electricity, every village has from now on a solar panel and about fifty lamps distributed between families. Solar lamps get a better lighting and more safety than kerosene lamps, facilitating the tasks daily as the preparation of the meals, the homework of the children or the travels. The inhabitants are unanimous on the positive effects of this action. Every family pays a monthly contribution allowing to guarantee the sustainability of the service. The management is done by the feminine grouping of the village and the technical follow-up is assured by a local technician trained specially. The storage case for lamps as well as the covers were realized in the village, supporting the local economic activity.

Solar lamps in Burkina Faso [ Fondation Energie pour le Monde ]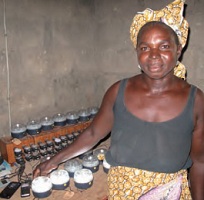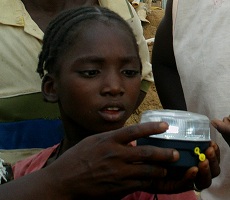 In the aid program for rural electrification, Fondem selected SOLTYS lamps to allow women's associations to make a service of rent of portable lamps and charge of telephones. The solar energy is so the starting point of a local economic activity, answering the absolutely essential needs for the villagers.

Solar lamps... [ Madagascar, Bénin, Equateur ]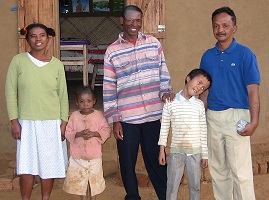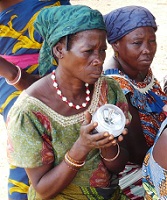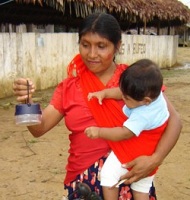 Families worldwide equip themselves with solar lamps SOLTYS through local retailers or through charities concerned about the improvement of their living conditions.

Solar lamppost in Filipinos [Electriciens Sans Frontières]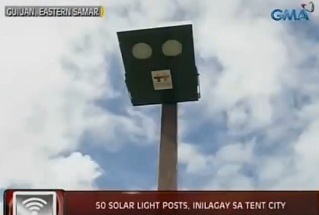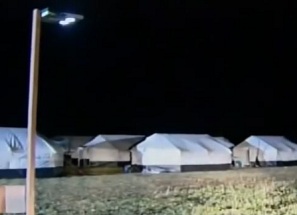 Further to the Typhoon arisen in the Filipinos in 2013, the NGO Electricians Without Borders installed solar lampposts SOLTYS on the camp of Guijan, to secure certain sensitive zones and light meeting places.